N/A - Narcotics Anonymous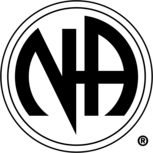 NA is national organization 12 step program. The Dallas area NA has several meetings around Dallas each week, four meetings are held at DEC Church.
Mondays 7 PM
Wednesdays 7 PM
Fridays 9 PM
Sundays 4PM
Check here for the most current times for N/A meetings in Dallas Oregon
http://www.mwvana.org/meeting-schedule.html
The NA meeting is in the church basement. Enter through the North entrance by the church lawn.
Weather permitting, many of these meetings are taking place on the lawn.